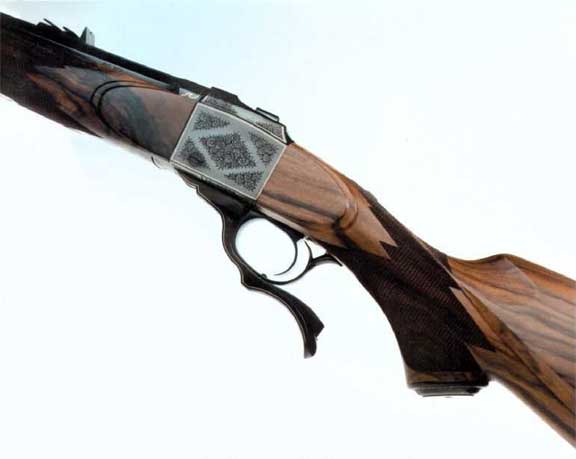 Beautiful scroll on a Ruger sigle shot rifle.

Engraving by Robert Evans
332 Vine Street, Oregon City, OR, 97045

Mr. Evans is a full-time engraver with over twenty
years experience.

He works with all styles of engraving, but prefers to execute small Germanic scroll, blackleaf, high quality gold work or Bulino (banknote) scenes. He does much of his work under a stereo microscope.

He also does some restoration work and can provide the highest quality pistol cases in French or English style.

Mr. Evans trys to limit the number of commissions he accepts so that he can provide a reasonbly prompt delivery time.