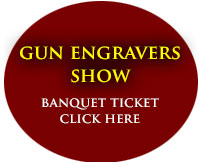 2024 FEGA Convention January 24th - 28th, 2024 (Exhibitor Setup Wednesday 24th & Thursday 25th)
Firearms Engravers Guild of America 2024 Engravers Show
The Westgate Las Vegas Resort & Casino
3000 Paradise Rd.
Las Vegas, Nevada 89109
Hotel Phone: 1-702-732-5111

Westgate-Morphy Online Reservation Link:
https://book.passkey.com/go/SAAS4R

Or call 888-796-3564 to ask for group code: SAAS4R
BE ADVISED THERE IS A DEADLINE FOR PHONE RESERVATIONS TO GET THE DISCOUNT AFTER THAT YOU CAN GET THE DISCOUNT USING THE LINK ABOVE ONLY


--------------------------------------------------------------------------------------
Wednesday January 24th 5-9 pm – Dropoff & Setup
Exhibitor Packet Pickup @ Morphy Registration Desk

Thurs. Jan 25th – NOT Open to Public
8:00 am ~ 10:00 am FEGA BOD Meeting
10:00 am ~ Exhibitor packet pickup at Main Show Registration Desk
10:00 am~ 6:00 pm Exhibitors set-up and visitors with an Honored Guest pass

Fri. Jan 26th
8:00 am ~ 6:00 pm Show open to exhibitors.
9:00 am ~ 5:00 pm Show open to public.
11:00 am FEGA Master Engraver judging.
12:00 pm FEGA Awards judging
6:00 pm ~ 10:00 pm Members welcome reception location PENDING.

Sat. Jan. 27th
7:00 am ~ 9:00 am FEGA Annual Meeting and Elections
8:00 am ~ 6:00 pm Show open to exhibitors.
9:00 am ~ 5:00 pm Show open to public.
5:00 pm SHOW CLOSES Show Breakdown till 9:00 pm & Seminar Setup for Sunday
6:00 pm ~ Banquet Social
7:00 pm ~ Annual Banquet and Auction

Sun. Jan 28th Seminars
8:00 am ~ 12 noon FEGA Take Down.
8:00 am ~ Noon Free Seminars to anyone.
(Location, Topics, and Instructors to be announced)

Have Your Say at the annual meeting Sat. Jan. 26th, 2023, at 7:00 am

To all members:
If you have anything that you wish to bring up at the annual meeting, could you please let a BOD member know in advance so that it can be discussed by the BOD at their meeting on Thursday.
The reason for this is simple. Quite often if something is brought up at the meeting no-one has any time to think about it properly or discuss the subject at length. If the BOD knows in advance what is going to be brought up, then they have a chance to give it some consideration and intelligent thought. Just remember that the BOD are all volunteers that give up their own personal time for the guild and they're keenly interested in the future of FEGA. So, if you have an idea you wish to discuss then pass it on to a BOD member so it can get a good hearing in advance.

See you in LAS VEGAS!!!