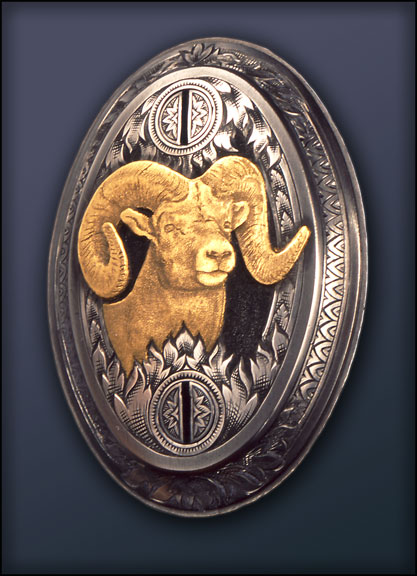 A grip cap with a gold inlay of a bighorn ram.
An inlay of 24K gold. The inlay was done using gold wire. Many lines, each side by side, were required to accomplish the task. Made for a custom bolt action rifle.
Engraving by Wm. Gamradt
5325 Mockingbird Way, Missoula, MT, 59803
GamradtGallery@aol.com http://www.gamradtgallery.com
An artist and engraver, Bill is well known for his illustrations for the Rocky Mountain Elk Foundation as well as his engraving. Along with engraving, Bill also works in oils, watercolors, and original prints from etched and engraved plates.