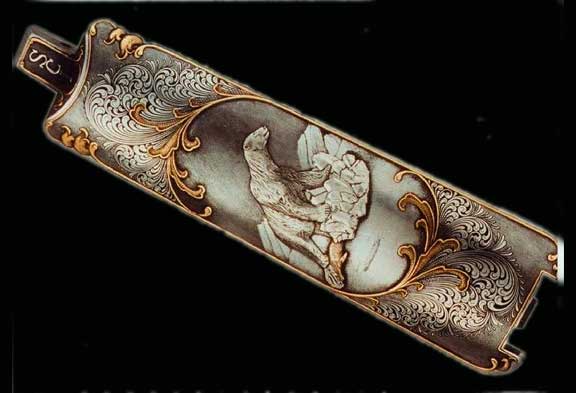 Brown Precision built rifle
1995 SCI auction rifle, No. 4 of the World's Most Dangerous Game series of 5.
Engraving by Sam Welch
HC64 Box 2110 , Castle Valley, UT, 84532

Sam is a full time engraver.

He has won numerous awards and has engraved many special edition firearms. He has held several positions as a F.E.G.A. board member including President and Vice-President.