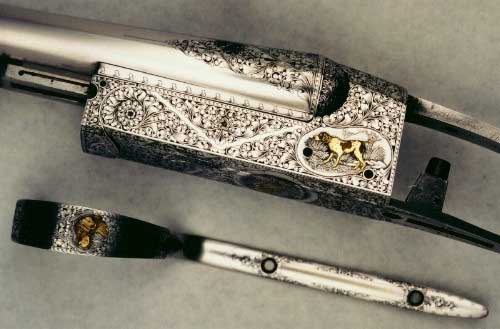 Grand American 28/20 ga.
Win. M21 Grand American done for the USRAC custom shop. Last M21 order taken by USRAC.
Engraving by Sam Welch
HC64 Box 2110 , Castle Valley, UT, 84532

Sam is a full time engraver.

He has won numerous awards and has engraved many special edition firearms. He has held several positions as a F.E.G.A. board member including President and Vice-President.